Roofing Capabilities
Tekroof has the experience and knowledge to provide you with the assurance that your roof is done right the first time. From conception to completion, we work with you, our clients and partners, to ensure your job is completed on time and to your satisfaction. From pre-job planning and coordination, we make adjustments and take any action required to ensure our planned schedule meets your deadlines. Our project management teams provide the oversight and controls to make sure your job runs smoothly and is completed on time.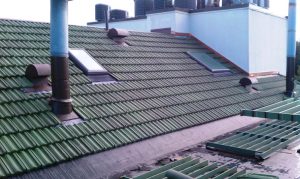 At Tekroof, our skilled workers have a broad array of experience and expertise on all aspects of commercial and residential roofing.
Roofing Capabilities
Single ply roof systems
Roof maintenance Programs
Emergency repairs/snow removal
Complete roof systems design
Metal; roofing panel systems
Slate roofs
Wood shingle and shake roofs
Standing seam copper roofing
Tile roofs
Custom copper cornices & gutters
Flat seam copper roofing
Masonry restoration waterproofing/chimney
Inspect & Repair Your Roof with our Unique and Maintenance Services.
Comprehensive Inspection
Certified Technicians
Beautiful Results
Tekroof is an approved and certified contractor for a wide range of commercial & residential roofing materials, all offered by top manufacturers of roofing products across the country.
[row]
[col span__sm="12″ align="center"]
[logo img="129″ title="Harvey Building Products" height="60px" link="https://www.harveybp.com/" target="_blank"]
[logo img="127″ title="ABC Supply Co., Inc. is the largest wholesale distributor of roofing in the United States" height="60px" link="https://www.abcsupply.com/" target="_blank"]
[logo img="133″ title="CertainTeed – General Roofing Manufacturing Company" height="60px" link="https://www.certainteed.com/" target="_blank"]
[logo img="130″ title="Roofing Products International" height="60px" link="http://www.rpiroyaledge.com/" target="_blank"]
[logo img="131″ title="VELUX Group – roof windows and modular skylights" height="60px" link="http://www.velux.com" target="_blank"]
[/col]
[/row]
Our roofing crews are experienced in all flat or low-sloped commercial applications and with any type of system. As MetroWest' leading roofing company, Tekroof has the capabilities to deal with all roof types. These include industrial, commercial, institutional, educational, religious structures and churches, retail stores, strip malls, high rise and residential (tile, metal and slate only).
Looking for a quality and affordable Roofer? Request a Virtual Consultation Today !
[share title="Share Us:" style="fill" align="center"]