Commercial Roofing
Commercial Roofing Repair

Commercial Shingle Roofing

Commercial Metal Roofing

Commercial Rubber Roofing
Residential Roofing
Roof Repair

Roof Installation

Roof Maintenance
Roof Insurance Claim
Hail Damage Insurance Claim

Wind Damage Insurance Claim
The roofing services which diverse Waltham contractors offer might be categorized in five main classifications. These takes account of roof inspection, roof maintenance, roof leak repair, roof installation and new construction.
These roofing service practically cover each sort of roofing system which your property currently has. Roof analysis and maintenance could be performed on a biannual basis as suggested by the NCRA. As winter seasons prove to be the cruelest time on roofs, the best time to stage as assessment is late spring as well as autumn fall. Maintenance could be done through patching minor issues which can snowballs into something bigger once left undone. Roof analysis provided by Waltham roofing contractor as a free roofing service with a details on the condition of your roof and the required roof repairs.
Areas We Serve
Middlesex County: Acton, Arlington, Ashby, Ashland, Ayer, Bedford, Belmont, Billerica, Boxborough, Burlington, Cambridge, Carlisle, Chelmsford, Concord, Dracut, Dunstable, Everett, Framingham, Groton, Holliston, Hopkinton, Hudson, Lexington, Lincoln, Littleton, Lowell, Malden, Marlborough, Maynard, Medford, Melrose, Natick, Newton, North Reading, Pepperell, Reading, Sherborn, Shirley, Somerville, Stoneham, Stow, Sudbury, Tewksbury, Townsend, Tyngsborough, Wakefield, Waltham, Wayland, Westford, Weston, Wilmington, Winchester, Woburn
Norfolk County: Avon, Bellingham, Braintree, Brookline, Canton, Cohasset, Dedham, Dover, Foxborough, Franklin, Holbrook, Medfield, Medway, Millis, Milton, Needham, Norfolk, Norwood, Plainfield, Quincy, Randolf, Sharon, Stoughton, Walpole, Wellesley, Westwood, Weymouth, Wrentham
Suffolk County: Boston, Chelsea, Revere, Winthrop
Worcester County: Ashburnham, Athol, Auburn, Barre, Berlin, Blackstone, Bolton, Boylston, Brookfield, Charlton, Clinton, Douglas, Dudley, East Brookfield, Fitchburg, Gardner, Grafton, Hardwick, Harvard, Holden, Hopedale, Hubbardston, Lancaster, Leicester, Lunenburg, Mendon, Milford, Millbury, Millville, New Braintree, North Brookfield, Northborough, Northbridge, Oakham, Oxford, Paxton, Petersham, Phillipston, Princeton, Royalston, Rutland, Shrewsbury, Southborough, Southbridge, Spencer, Sturbridge, Sterling, Sutton, Templeton, Upton, Uxbridge, Warren, Webster, West Boylston, West Brookfield, Westborough, Westminster, Winchendon, Worcester & Surrounding Areas.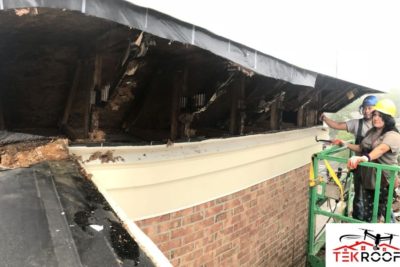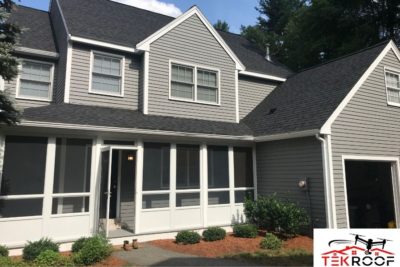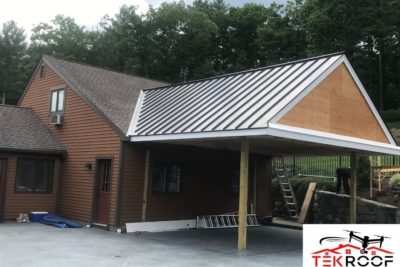 Our roofing company is headquartered in Waltham, MA and offers an extensive array of roofing services from roof repair and replacement to roof cleaning and routing maintenance. With highly skilled roofing contractors on our staff, we are ready to handle any problems your roof may be having.
We have incorporated as part of our equipment, a drone (Inspire Series) to inspect and report roof damages as well as document finished projects for our customers. We offer very competitive pricing and give free roof quotes on all services.
I am beyond satisfied with Rafael and his team. We weren't sure whether a new roof was required or whether it could be a simple repair. During the covid-19 pandemic, most roofers would only come unless we would get a new roof. TekRoof is genuine and doesn't take advantage. A drone was used to determine the location of the leak. TekRoof gave us a very reasonable quote. Furthermore, we asked for another quote to get a rain diverter for our second garage. Rafael offered to do it free of charge, as they would already be here repairing our roof. Rafael and the team did an excellent job with the repair. I was also impressed at how well they cleaned up following the repair by even sweeping up our deck. I strongly recommend TekRoof. They are honest, reliable, and reputable.
Rafael and his team did an outstanding job on my total roof replacement. He took the time to explain my options and his team went above and beyond with our requests. Their price was competitive with other quotes and they used quality shingles and materials. They finished the job on time and always cleaned up at the day end. I am very happy with the finished product and I would recommend TekRoof.
TekRoof was very professional and the quality of work was excellent. They power washed my roof that had moss and mold and installed zinc strips to prevent future growth. Despite it being a very messy job, the house, walkways, and porches were spotless. Would definitely recommend TekRoof.
Rafael and team replaced some skylights for me. Price was competitive and work was done well. They were able to turnaround the work more quickly than their competitors. His team was a good mix of men and women, which was nice to see. The team seemed to work together well and enjoyed the work. It's nice to work with a good, family business.