Roof Restoration
Roof restoration is a term that is used in the roof industry to describe the process of cleaning, repairing and recoating a roof.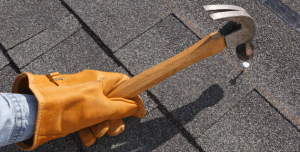 While cleaning and painting roofs have been tasks for handymen and painters for a century, roof restoration only became a common part of home maintenance in the last 20 years. The advent of roof restoration stems from the popularity of concrete roofs, which typically start needing more attention than other roofing materials later in their lives. But roof restoration isn't just for concrete – it's a great alternative to installing a completely new roof on your home or business. Tekroof proudly offers roof restoration throughout MetroWest, MA.
Roofing Restoration
A roof that typically would require a full replacement, also known as a tear-off, but is not irreparably damaged, is perfect for roof restoration. Not having to tear off the roof greatly reduces the amount of disruption, noise, and most importantly, cost of the roofing job. It also saves the environment by reducing landfill waste. Restoration versus replacement could literally save you thousands of dollars, depending on the size of the roof.
And, depending on the coating manufacturer, your restored roof could come with a no-dollar-limit warranty of anywhere between five and twenty years. So, it's like getting a brand new roof and a new warranty at the fraction of the cost of a tear-off.
Eventually, depending on how old your roof is and whether or not it faces extreme weather conditions, you will probably need a replacement roof. But, roof restoration greatly puts off this large expense, and you will likely be able to restore a roof by re-coating, maintaining, and making small repairs several times before it's time for a new one. This is part of the reason roof maintenance is so important. It's not only good for your checkbook but for the environment as well.
Looking for a quality and affordable Roofer? Request a Virtual Consultation Today !
[share title="Share Us:" style="fill" align="center"]