Roof Maintenance
Your roof is one of the most important structural components of your home or business. Roofs go through wear and tear every single day due to natural aging and constant exposure to the elements. To counteract this, you need regular roof maintenance.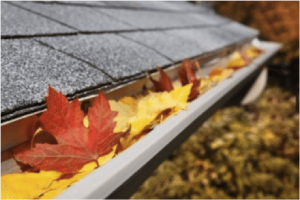 These are some of the reasons your roof may need maintenance:
Contaminants (such as grease, oil, and other fuels, or HVAC discharge)
Foot traffic
Neglect
Pooling water
Poor initial design, defective materials, or poor roof installation
Vandalism
Weather conditions (sun, rain, ice, hail, wind)
Just as you would perform routine maintenance on your car, your roof benefits from diligent maintenance as well. If your roof isn't undergoing maintenance services regularly, the lifespan of your roof can be greatly shortened.
Tekroof has a scheduled maintenance program to ensure your roof is always in tip-top shape by scheduling preventive maintenance performed by certified professionals. These tasks can include inspecting and cleaning the roof and its substrates, gutters, and drains; sealing any penetrations we may come across, and looking for and repairing open seams in the roof.
If it has been awhile since you took a look at your roof – or if you've never had your home or business's roof looked at since you moved in, it's time to call Tekroof. Our company offers the best roof maintenance in MetroWest area, and it is the only maintenance program of its kind in the area.
Save Money on preventative maintenance :
You stay informed of the overall condition of your home or business's roof
You avoid costly surprises over time
You end up saving thousands on potential damage to the interior of your home or business by protecting it against water leaks and other problems that exposure to the elements can bring.
Looking for quality and affordable Roof Maintenance? Contact Us Today!
[share title="Share Us:" style="fill" align="center"]